If you are an aviation enthusiast who also loves aviation art, earlier in the summer The Guardian had an excellent review of the Flight and the Artistic Imagination exhibit at Compton Verney in Warwickshire that will be concluding at the end of this month. The exhibit starts with works by Leonardo da Vinci and Francisco Goya and moves on to other works by artists such as Henri Matisse, Paul Nash, Peter Lanyon and Hiraki Sawa to end with images or videos of space travel, satellite images and everyday air travel. These works are also from national collections such as the Imperial War Museum, the British Museum, Arts Council Collection and the National Galleries of Scotland.
The Guardian's review does a great job of describing the ideas behind the aviation art and the exhibit (you can also see another review from the Guardian here along with one from the Financial Times here) but here is a quick preview of just a few of the works of art on display: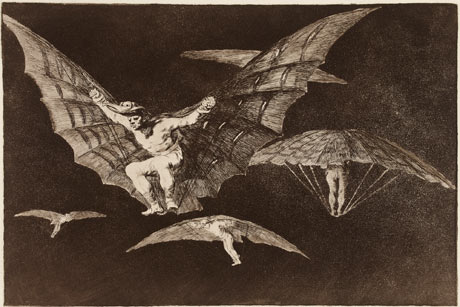 A Way of Flying by Francisco Goya.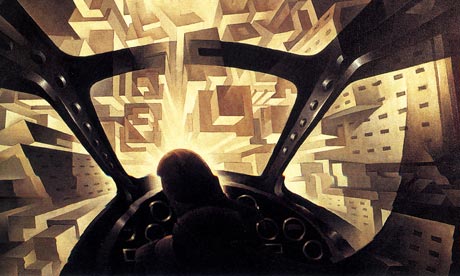 Tullio Crali's Nose-diving on the City (1939).
Paul Nash's Battle of Britain (1941)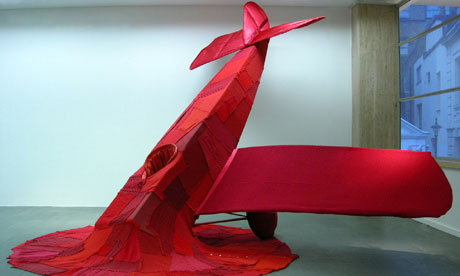 Al Johnson's Downed (2006) sculpture: Knitted, stitched textiles, timber and forged steel.
The exhibit will last until the end of this month meaning you still have two weekends to plan a visit (for opening hours and admission prices, click here). And if you can't make it to the exhibit, there is also a companion book available for half price at £7.50.